8th September 2016
San Francisco has dominated the green roof news this week. However, below the radar of most English-speaking media is another news item from back in July. The first city in Argentina to require green roofs, Cordoba, launched its bylaw.
Cordoba's new green roof bylaw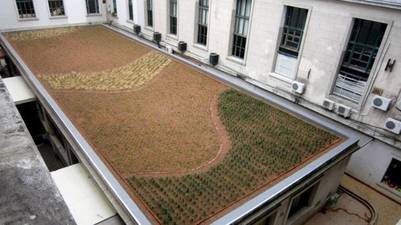 Argentina's second city, Cordoba, announced a landmark ruling in July 2016. The bylaw requires all buildings – new or existing – with a rooftop space of 400m2 or more to be turned into a green roof. The new policy aims to curb rising air pollution levels in the city's core. At present, the new bylaw only covers the central districts. However, there is a clause that allows more neighbourhoods to be added in the future.
Cordoba is only the second city in South America to pass such a bylaw. The first was Recife in Brazil. The planners from the city of Cordoba will be speaking about their new policy initiative at the World Green Infrastructure Conference in Bogota in October 2016. Whereas most bylaws only cover new developments, the Argentinian city has included retrofitting green roofs to existing buildings.This will be supported through an incentive programme.
The network of green roofs throughout the city will hopefully deliver:
San Francisco green roofs and solar bylaw
Earlier this year, San Francisco passed a bylaw that required new developments to include solar roofs. In addition to this ground-breaking law, this week green roofs were also added as an alternative. So San Francisco joins the growing group of cities with such bylaws in North America.
"Rooftops are one of the last untapped environmental resources in our growing city, and we need to be strategic about how we activate these spaces," San Francisco city officials said this week. "Our solar requirement was a great step, and by adding green roofs to the mix, we will make our buildings greener, our air cleaner, and our city healthier.
At livingroofs.org we think it would have been strategic for the city to make a bylaw combining green and solar on one roof. Whilst the French tried to do this but failed, the smart policy is for biosolar roofs. Biosolar roofs are the real future for roofs in our cities.
Many cities across the world have bylaws for green roofs. Many other cities, such as London and cities in Germany, have indirect policies that ensure the uptake of green roofs. London, sadly, is often overlooked by commentators because it does not have a law. London, however, has a policy that ensures that most new developments are expected to have green roofs. In this way, London is slowly and quietly transforming into one of the green roof capitals of the world.